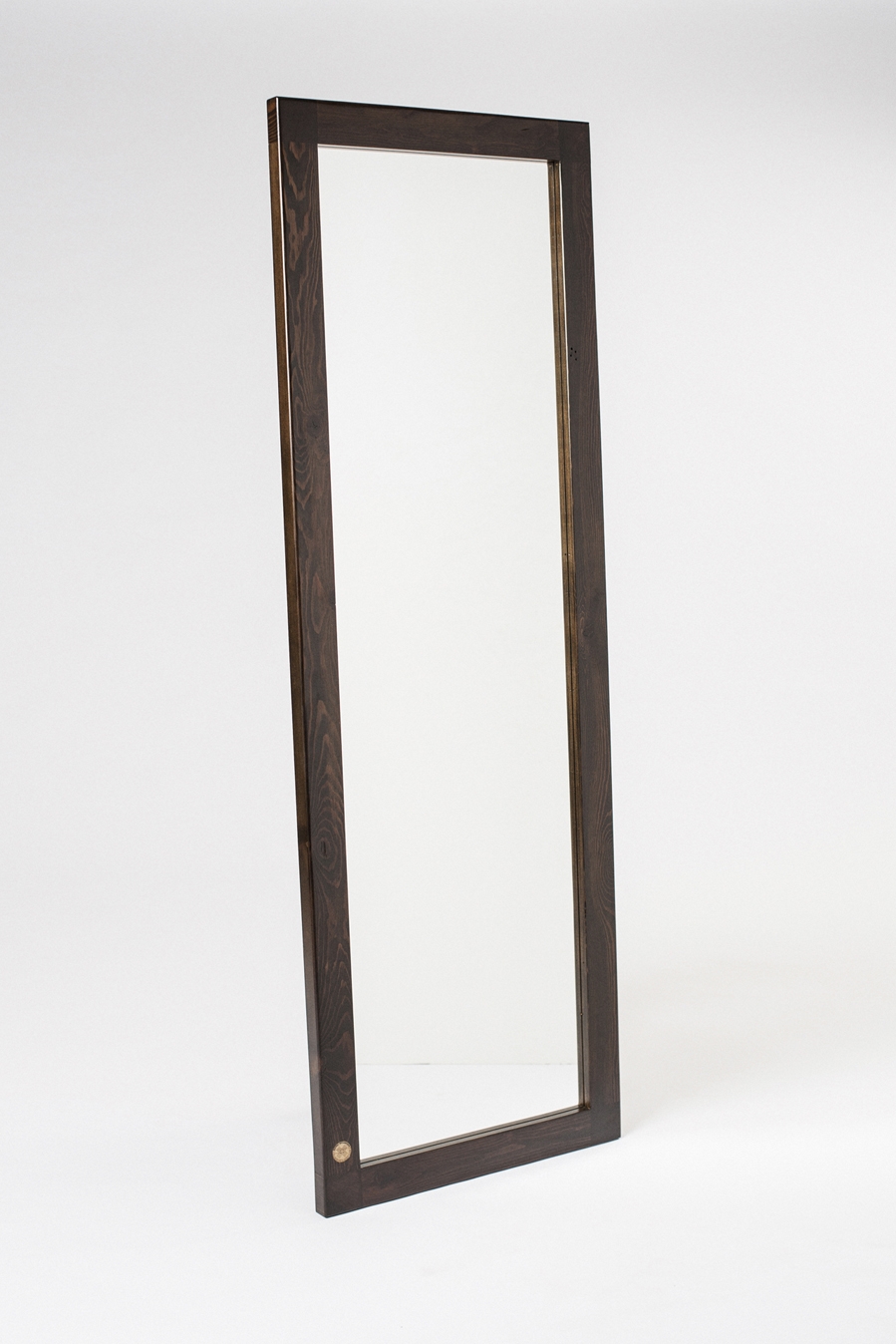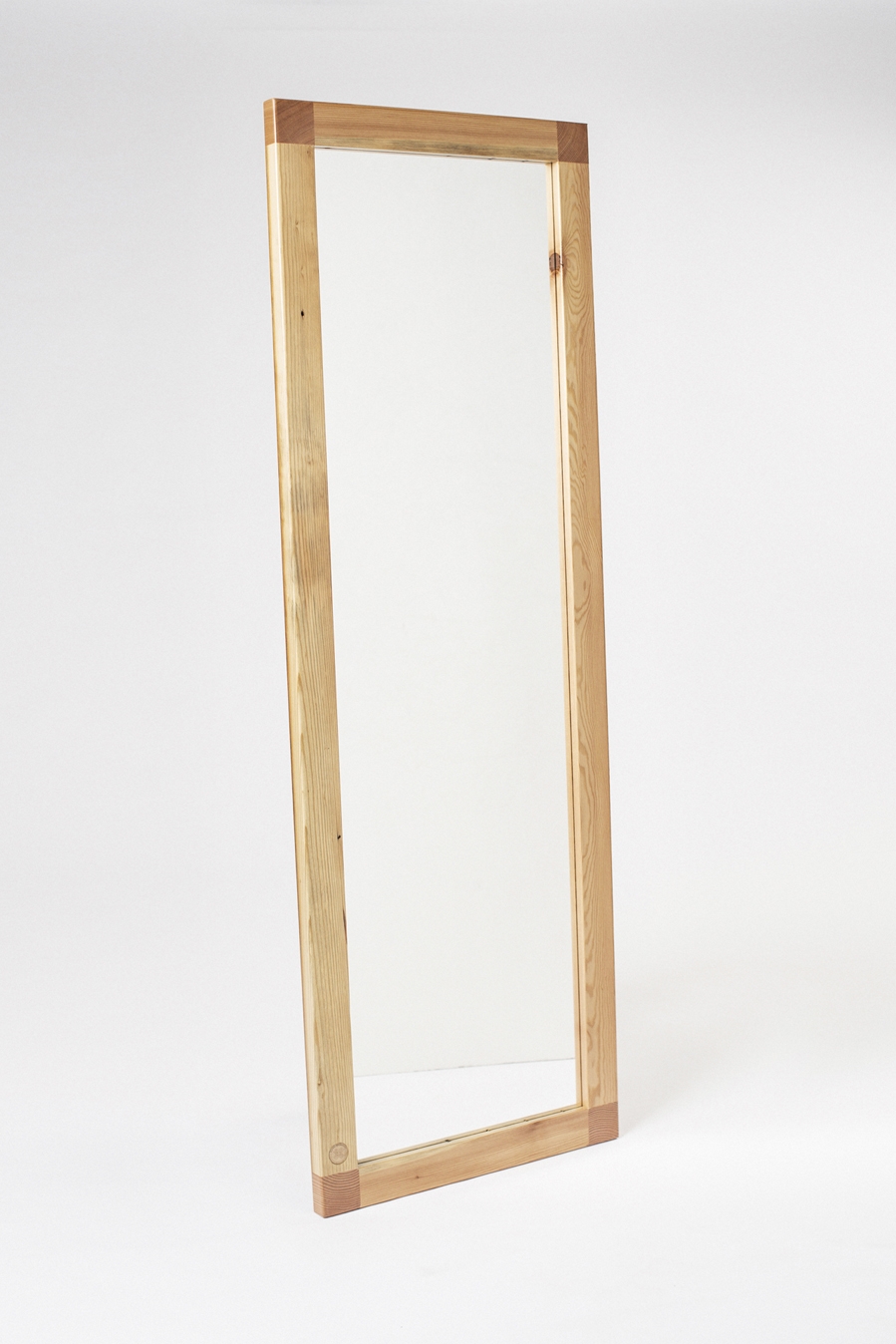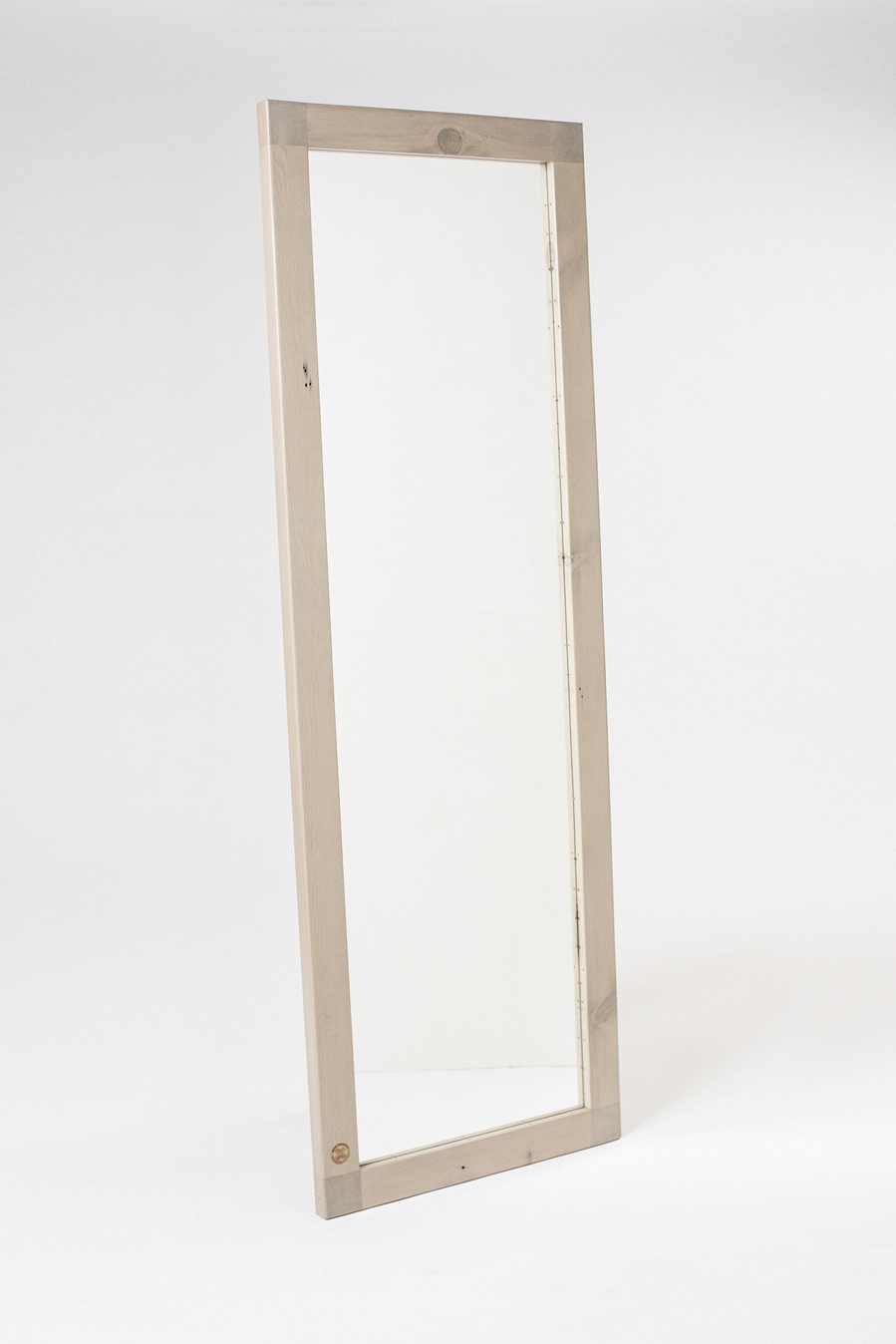 HAyMARKET mirror // full length
Standing 76" tall and 26" wide the Haymarket Full Length Mirror provides a head to toe reflection for your daily wardrobe assessment. The Mirrors frame is constructed from 3" x 1.5" pine spans joined via mortise and tenon to 3" x 3" end-grain blocks at each end. Lean against the wall or affix with provided hangers, the mirror makes a great addition to any bedroom or closet. You may also hang or rest the mirror horizontally to create more visual space in any room.
Available in three distinct finishes: The natural satin finish showcases the figuring and grain of the wood in all it's splendor. The weathered gray finish tones down the grain and gives the desk a more contemporary appearance. The dark walnut finish imparts a warmer, more uniform appearance to the surface of the mirror.
26" x 1.5" x 76"