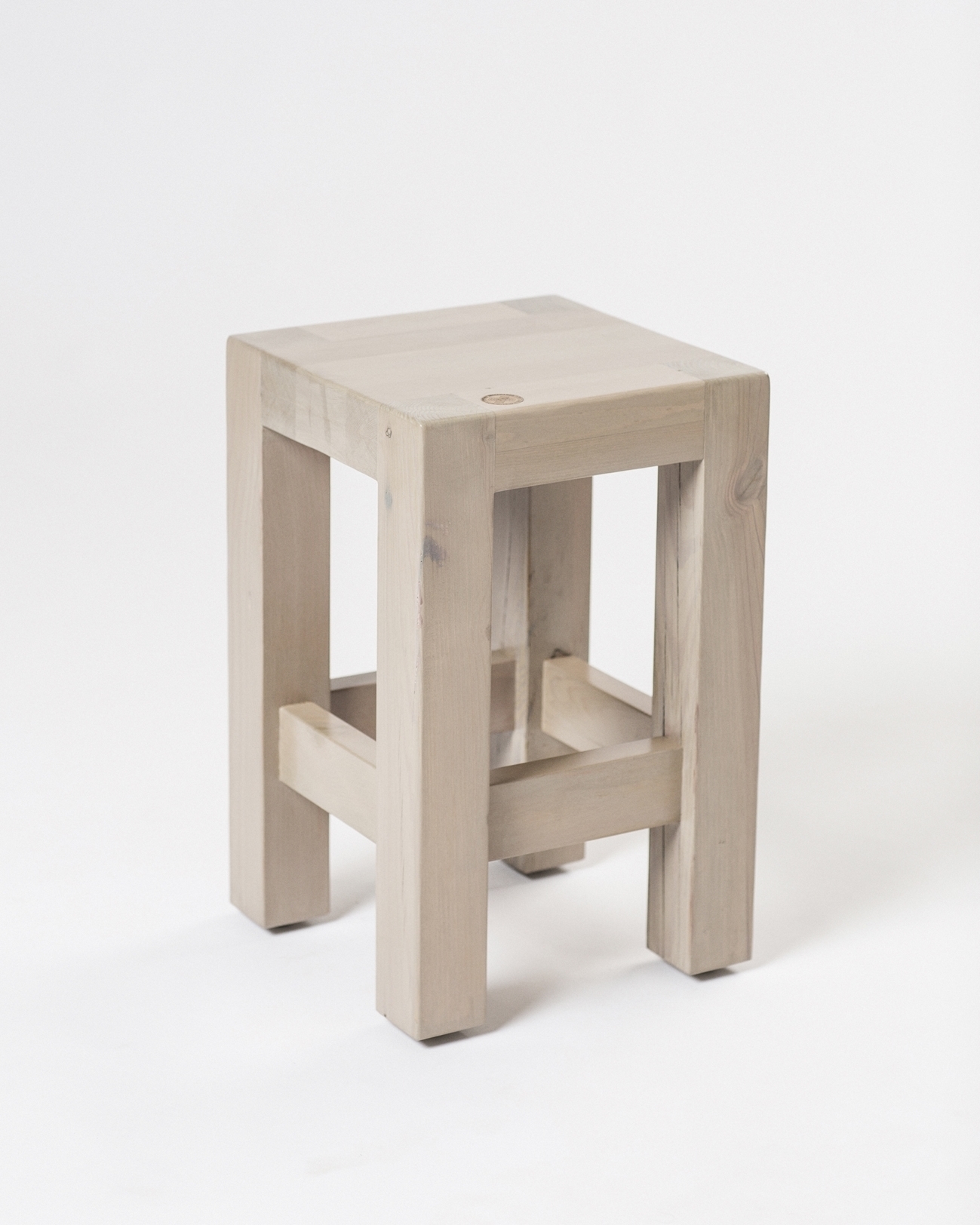 HAyMARKET stool // counter height
The Haymarket Counter Height Stool is hand crafted using reclaimed pine with a traditional post and lintel design and mortise and tenon joinery. 3" x 3" posts intersect a 3" seat to compose a robust piece of stool that's built to last. With a 9" high footrest and 23-1/2" seat height this Haymaket Stool is perfect for a counter setting or paired with any surface that's 35" - 39" high.
Available in three distinct finishes: The natural satin finish showcases the figuring and grain of the wood in all it's splendor. The weathered gray finish tones down the grain and gives the desk a more contemporary appearance. The dark walnut finish imparts a warmer, more uniform appearance to the surface of the stool.
14.75" x 14.75" x 23.5"